TECHNOVATION Challenge in Almaty
Kazakhstani schoolgirls will present at the international IT competition unique mobile applications developed for Kazakhstan.
On May 1, with the support of the private charitable foundation Nurali Aliyev "ZHANARTU", the first regional qualifying round was held at the "Turan" University of Almaty of the International IT-Contest "TECHNOVATIONChallenge".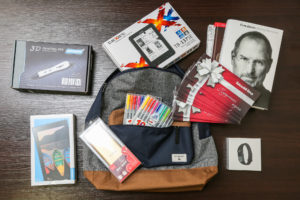 "Technovation Challenge" is an international social program aimed at developing IT and entrepreneurial skills among girls from 10 to 18 years old. Schoolchildren around the world (in 78 countries) develop their own mobile applications aimed at solving socially significant problems in society. The winners of the international competition receive the main prize – $ 10,000. The organizer of the contest is a non-profit, charitable organization in the Silicon Valley "Iridescent".
As part of the contest day, 27 Kazakhstani teams from Almaty, Ust-Kamenogorsk, Kostanay, Atyrau, Taldykorgan, Shymkent and Taraz, presented to the competent jury the prototypes of their unique mobile applications.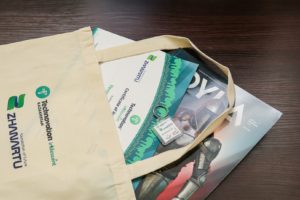 So in the older age group the best mobile application is recognized as the "QamCare" command "/ flash", which is a kind of free analog clock with GPS, which allows, in case of emergency, to send a message to your relatives and close ones in a matter of seconds with detailed information about your location. The mobile application also includes a SOS button, developed by the girls, that allows sending such a message without the use of a mobile phone.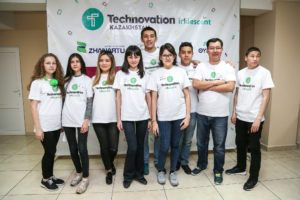 Mobile application "iDonor" of "Whynot?"  team won the second prize. The application is focused on the popularization of donation among the citizens and developed for both donors and recipients. The mobile application will become a connecting practical bridge between potential donors and the Blood Center in Almaty, which will several times reduce the time spent searching for blood donors for a particular patient.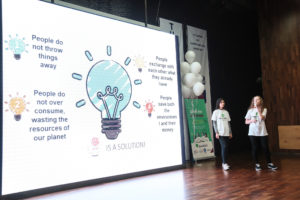 The third place was won by the team "GoWaco", which developed a personal mobile application that can popularize among urban school students the practice of sorting, putting and recycling waste paper. Active users of this application receive points and bonuses, have the opportunity to view the history and participate in the competition for leadership.
The youngest age group recognized the best two mobile applications.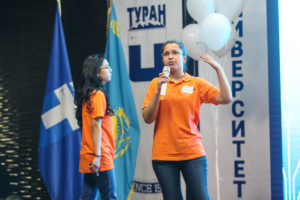 "Savepets" team "Almastars", containing the entire database of homeless animals in the shelter, and allowing everyone to pick their own pet.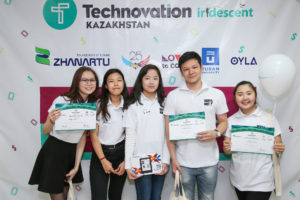 And the "A-set" team with the mobile prototype of online shopping "Saveme" offers a way how to increase the amount of charitable contributions when buying popular products.
At the end of the contest day, a solemn ceremony of awarding the winning teams was held, which will be able to fight for the right to present their project in the final in San Francisco. Winners and participants were awarded valuable gifts and prizes from the General Partner – Nurali Aliyev Charity Fund "ZHANARTU".
The final second regional competition for the remaining teams will be held on May 7 in the building of the Republican Physics and Mathematics School in Astana.