"ZHANARTU" charity foundation and his partners delivered humanitarian aid to Kazakhstan
The humanitarian cargo arrived from Beijing and includes 300 oxygen concentrators and 26 artificial air ventilation devices.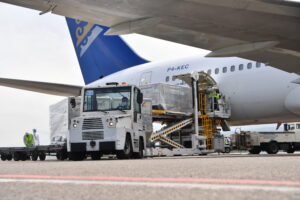 Today, on August 1, a humanitarian cargo from Beijing, the People's Republic of China has arrived in Almaty, Kazakhstan. The humanitarian aid was organized by "ZHANARTU" private charity foundation.
Thus, ZHANARTU foundation provides 300 oxygen concentrators 7F-10 and 26 artificial lung ventilation devices Positive Airway Pressure Units YH-830 (Bi-level) with Independent Humidifier with LCD screen for medical institutions in Kazakhstan. Medical equipment will be given to the Almaty Mayor's Office for further distribution among hospitals.
Nurali Aliyev, the founder of the foundation, said: "On behalf of myself and my partners, who kindly supported the idea of organizing this humanitarian cargo in the fight against COVID-19, I want to express our support to all Kazakhstan citizens sick with coronavirus. With sincere wishes to defeat over the coronavirus, we give our humanitarian aid to our medical institutions!»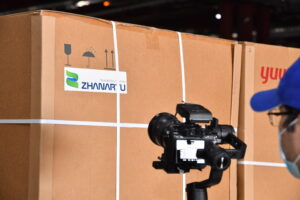 On behalf of our founder Nurali Aliyev, ZHANARTU charity foundation thanks the "Degdar" Humanitarian foundation, "Technodom" company, "Astana-motors" Motor company, "Allur" Group of companies, Transtelecom JSC, Huawei Technologies Kazakhstan, "Ayala" private charity foundation (Daniyar Abulgazin and Aidan Suleimenova), BI.ZONE company in Kazakhstan represented by Dmitry Samartsev, Rustam Bayaliev, Dias Ospanov and other friends and partners of ZHANARTU for a feasible contribution to the purchase of medical equipment.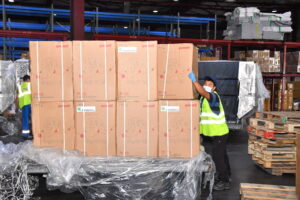 We also thank "DPARTNERS" for media support, "Air Astana" for joint cooperation in organizing the flight, Ministry of Health of the Republic of Kazakhstan, Ministry of Foreign Affairs of the Republic of Kazakhstan, Almaty Mayor's Office, Social-Entrepreneurial Corporation "Almaty" and Almaty International Airport for administrative support.
To remind, thanks to the support of Jack MA, a well-known Chinese businessman and founder of the "Alibaba Group" company, "ZHANARTU" founder managed to agree with the Chinese "YUWELL" factory to supply ventilators and oxygen equipment at its cost price.