Nurali Aliyev met with the winners of the International IT competition in Silicon Valley
Starting from this year "Technovation challenge" competition is going to be organized in Kazakhstan by "ZHANARTU" charity foundation.
Today in Astana, Nurali Aliyev, founder of "ZHANARTU" charity foundation, met with the girls from Almaty, winners of the International "Technovation challenge" IT-competition.
"ZHANARTU" charity foundation supports IT-talented young people of Kazakhstan.
During the meeting Nurali Aliyev pointed that «"Technovation challenge" became the first project of his charity foundation, which started from the great victory of Kazakhstan team. It is a certain proof, that Kazakhstan has a confident IT-future».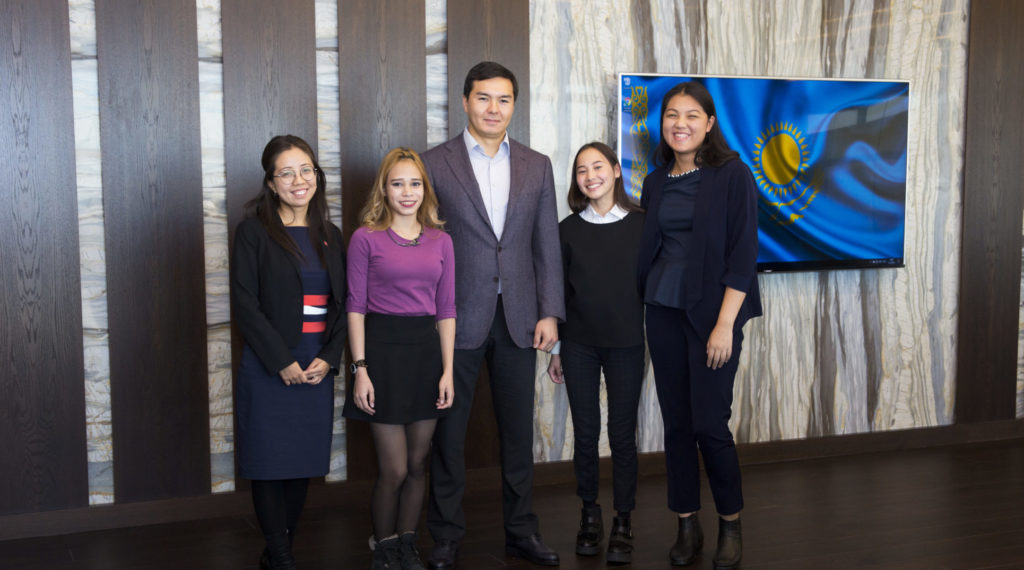 He also thanked Regional ambassadors of "Technovation" in Kazakhstan for the high-quality work.
In their turn, girls demonstrated him «QamCare» and «GoWaco» mobile applications, which already have helped their teams to receive recognition on the international IT-market.
Later N. Aliyev noticed:" I am glad about you seeing themselves as professionals in IT-industry. 20 years ago, nobody could ever believe, that young girls from Kazakhstan can self-study programming and create a mobile application, which would be highly estimated by Silicon Valley experts".
During the conversation girls also shared their impressions about the trip to San-Francisco, their plans for future and discussed several IT-projects, which could be implemented in Kazakhstan.
To remind, that it is a first time in the history of the country when two Kazakhstan school teams became finalists in International "Technovation challenge" IT-competition. One of the teams – «/flash» team took the first grand-prix for the further development of their "QamCare" mobile application.